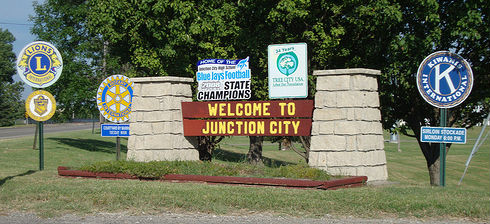 Just minutes from Fort Riley, Junction City will draw you in with its friendly, small town atmosphere, big city amenities and rural scenery.
Located in the heart of Kansas, Junction City is a brief ride to the birthplace of the Seventh Cavalry and was named an All American City finalist in 2000.
Come enjoy our beautiful scenery, businesses, shopping and recreation, whether it's for a day, a weekend or to have a look around. We'll be here, waiting to show you the sights, and make you feel at home from the minute you get here!
To learn more, visit: http://www.junctioncity-ks.gov/